Emotion Vocabulary Activity 3
Use Emotion Mapping to visually compare & contrast advanced emotion words that your class explored in The Statue Game.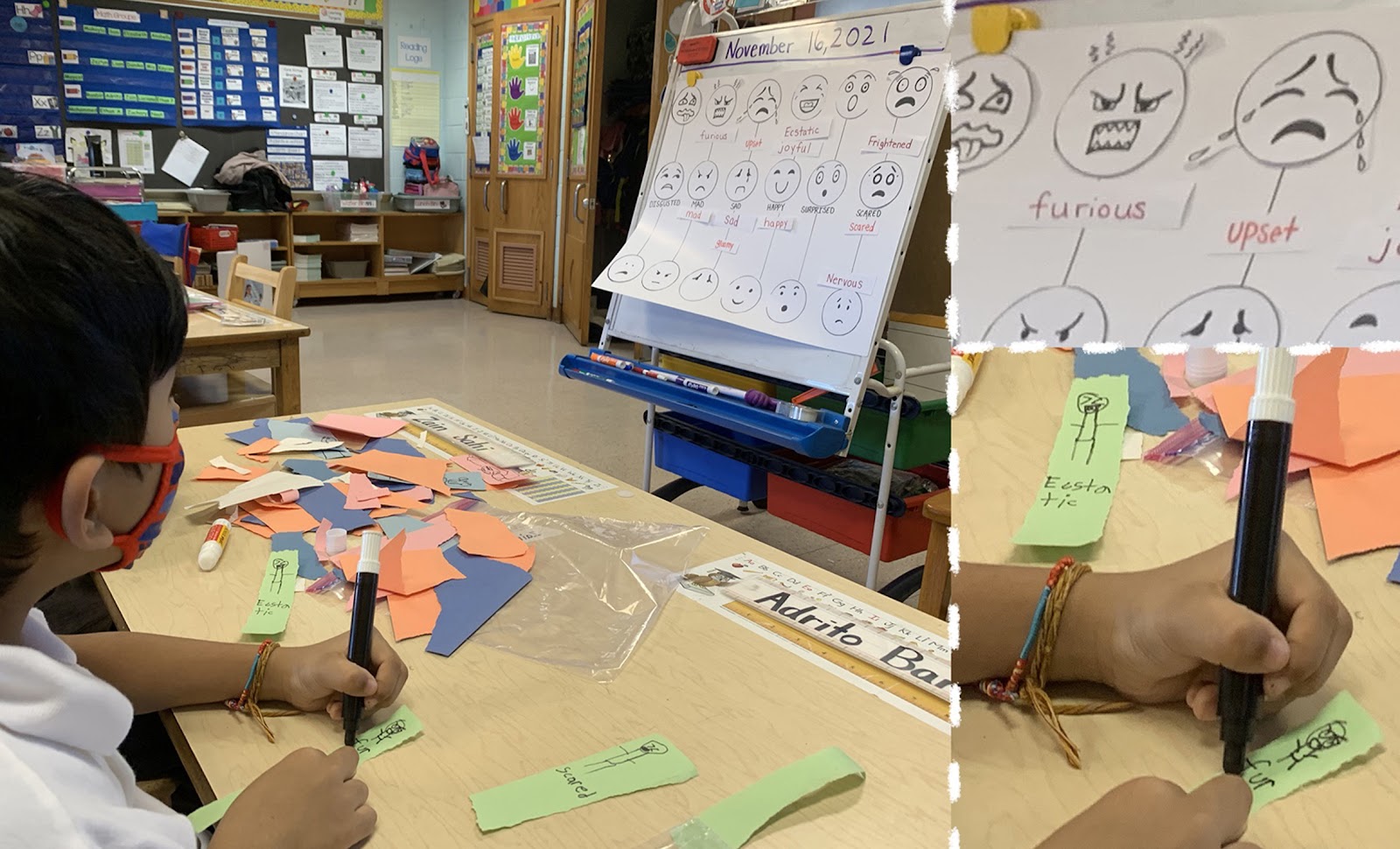 Try it yourself!

Before using the emotion mapping tool in class, do the activity with a group of adults. Often, adults don't agree about how words feel and where to place them!  When your students have ideas about word placement that differ from yours, hold space for the possibility that they're articulating a valid experience of the word before rushing to correct students.<
We could not agree on how to map some words

There are often multiple ways to experience & categorize emotions! Write words more than once or place them in between core emotion categories.