Multisensory Literate Expression
Be it, make it, play it! Children explore ideas and tell stories physically, vocally, visually, theatrically.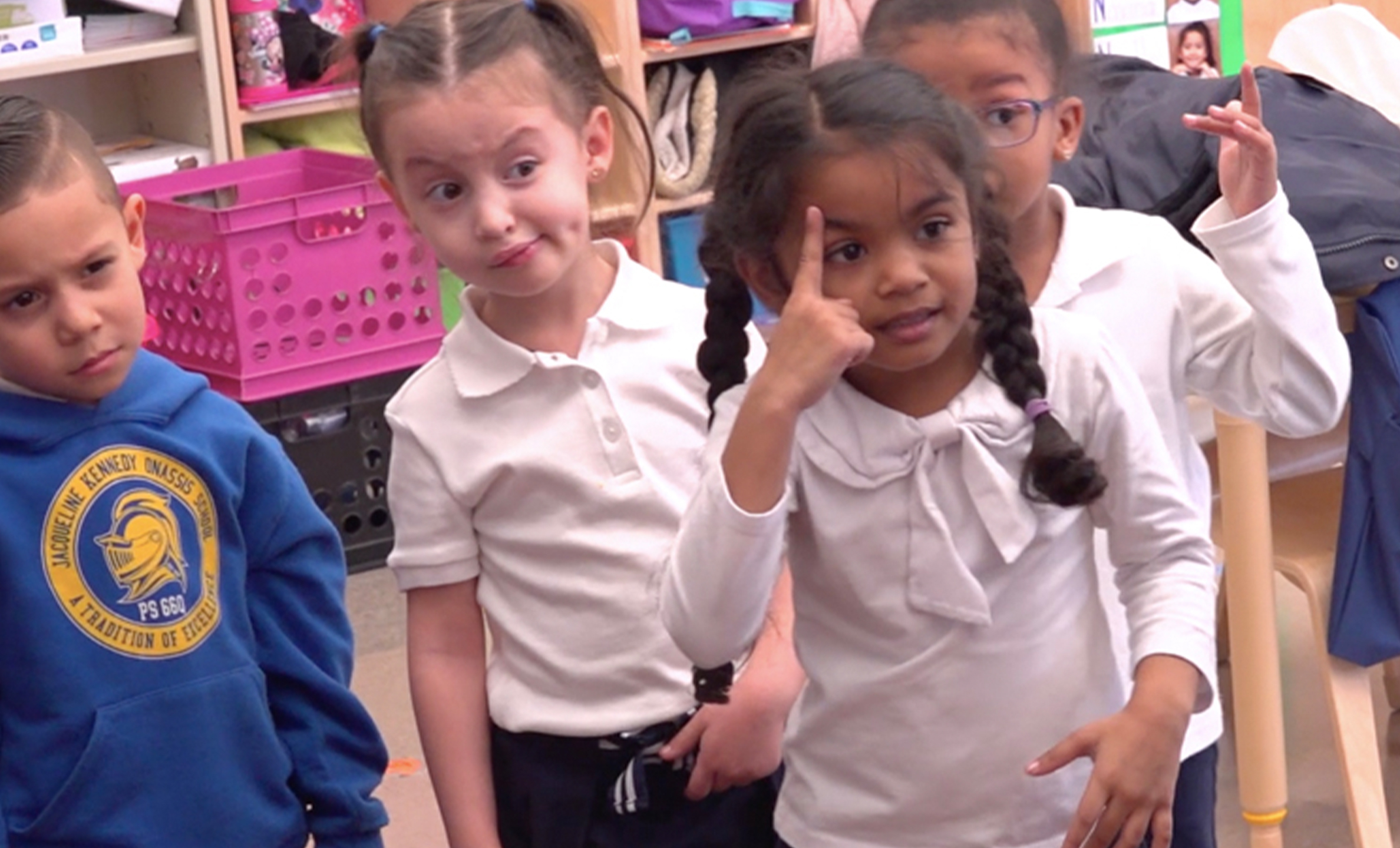 Children show more of their thinking, nuance and complexity

Kids live in a multisensory world, and they have been learning through their sensory experience since they were very small. When they engage in multisensory expression they access all of their intelligences, and can express rich and complex perceptions in a more nuanced way than through words alone.
Fun, engaging, challenging

Multisensory expression challenges kids to make their thinking visible in an engaging way, so you can talk and write about it.
Provides scaffolding for verbal expression

Once complex thoughts have been expressed, seen and heard, they can be translated into verbal language and elaborated through conversation.
Create Puppets and Settings to Explore Habitat

"Students were tasked with creating a puppet of an animal or plant that has special adaptations that allow it to survive, and also creating a collage of a setting that shows the animal or plant's habitat…

Teacher Leader Page

Create Puppets and Settings to Explore Habitat

…On the last day of the unit, students put on a puppet show where they invited another puppet friend to learn more about their adaptations. It was wonderful to see students a bit more independent this time around, and I honestly felt a lot more comfortable flowing through with the lessons as well!" -Jessica Giler, PS 62Q, 1st grade

Teacher Leader Page