Centering Artistic Choice Making
Examples, tips and tools to support children in developing their choicemaking skills across expressive media.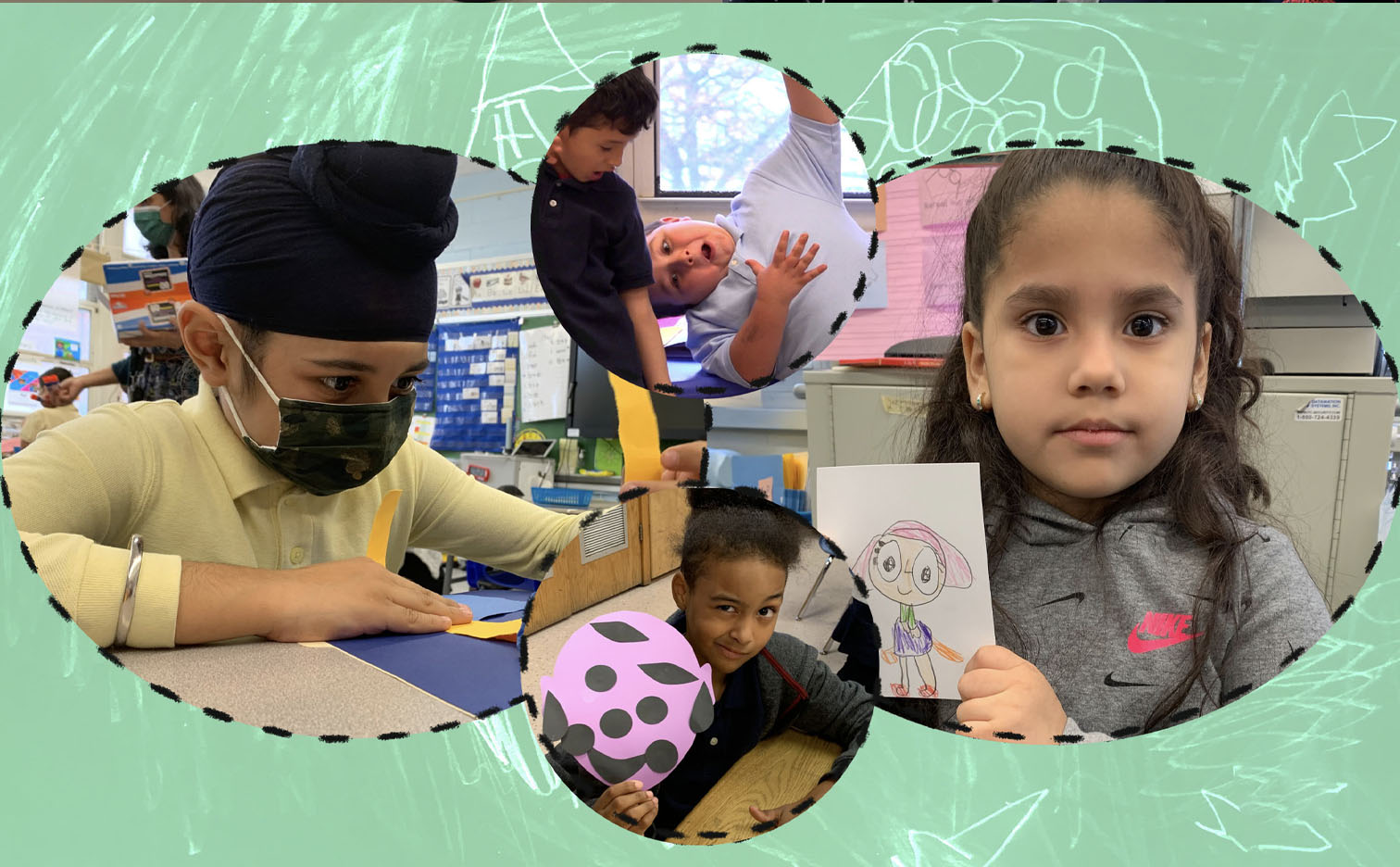 Artists are inventive with tools and materials

Authentic expression and creativity happen not from the largest number of materials, but from having the chance to be inventive by using and pushing against the tools you have. Building artistry involves becoming aware of the possibilities in the medium as an artist builds skills in an artform.
What do students gain from this sort of challenge?

A limited palette of choices can reduce overwhelm, help artists to focus their choice making energies, and provide an engaging and energizing challenge!
https://www.youtube.com/embed/6IbczQDDdyU

Different artists, different preferences.

Some artists find the limiting of tools energizing and focusing. Others might struggle with the limitations. Exploring and reflecting on different artistic tools helps an artist know their preferences, discover tools they wouldn't have ordinarily used and build their ability to work both inside and outside of their immediate comfort zone.

https://www.youtube.com/embed/6IbczQDDdyU

Supporting depth of learning

By focusing on a limited set of tools in each lesson, artists get to know each tool deeply, in a way they couldn't if all were on the table at once.  Artists experience each tool deeply and experimentally build their creative skills and understanding of each artistic tool and gradually addiing more detail to their work.

https://www.youtube.com/embed/6IbczQDDdyU

Different lessons, different choices.

Lesson 1: Working with just the 5 shapes, to explore shape, spacing, direction and pattern to make faces.

Lesson 2: Working with strips of color construction paper to expanded exploration into color and 3-D form and create hair.

Lesson 3: Working with a variety of patterned and textured collage materials to expand into texture, and create bodies and
https://www.youtube.com/embed/jy4JBCJfVD4

Transform limits on how children can move into creative challenges.

Make a describing tool to enumerate the artistic tools artists can use [ within the physical limits], and start describing in detail the very different ways your children are moving their bodies. Share these many possibilities, and use the describing tool to describe the variety of choices your students are making. Scroll for more info.

Describing Tool: Face & Body

https://www.youtube.com/embed/jy4JBCJfVD4

"How can you show bumpy using only your shoulders?"

Kindergarten classroom teacher Julissa Acosta has the children explore bumpy using only…" one body part at a time. She describes the DIFFERENT ways children show bumpy within that body part. In the final round, when children have explored the variety of possibilities in each body part, they are ready to creatively and safely explore all body parts at once.
Describe with specificity to support unique choices

When kids' choices are described, it encourages originality. In this example each child shows their unique version of the emotion "shocked".

Describing Tool: Face & Body
Each artist uses parameters a little differently.

Sometimes artists work comfortably inside a structure, and sometimes structure is a springboard they push against.
Focus on process:

Prioritize children going through an authentic choice making process to make something, rather than addressing assignment parameters.
Involve kids in generating the rules. Examples:

How should we hold our puppets so that it's safe for our bodies?
How can we move our puppets without breaking them? How should we not move them?

Be transparent: How do the rules protect the safety of artists, their process and their artwork?

Examples:

We don't fall on this floor in this game because we don't want anyone to get stepped on.

Put your name in this spot, so it won't get covered up later and we know it's yours.
Clarify and question the purpose of the rules for yourself to avoid arbitrary enforncement

When planning, distinguish between flexible parameters/structure and rules, and assess why rules are there. Rules should be a way of caring for each other.  They should not hinder an artists' work process for arbitrary reasons. Reflecting in advance will allow you to respond meaningfully in the moment when a child questions a rule.