Notice, Describe & Ask: Physical Expression
This language protocol allows children to feel seen for who they are, while building their ability to speak for themselves.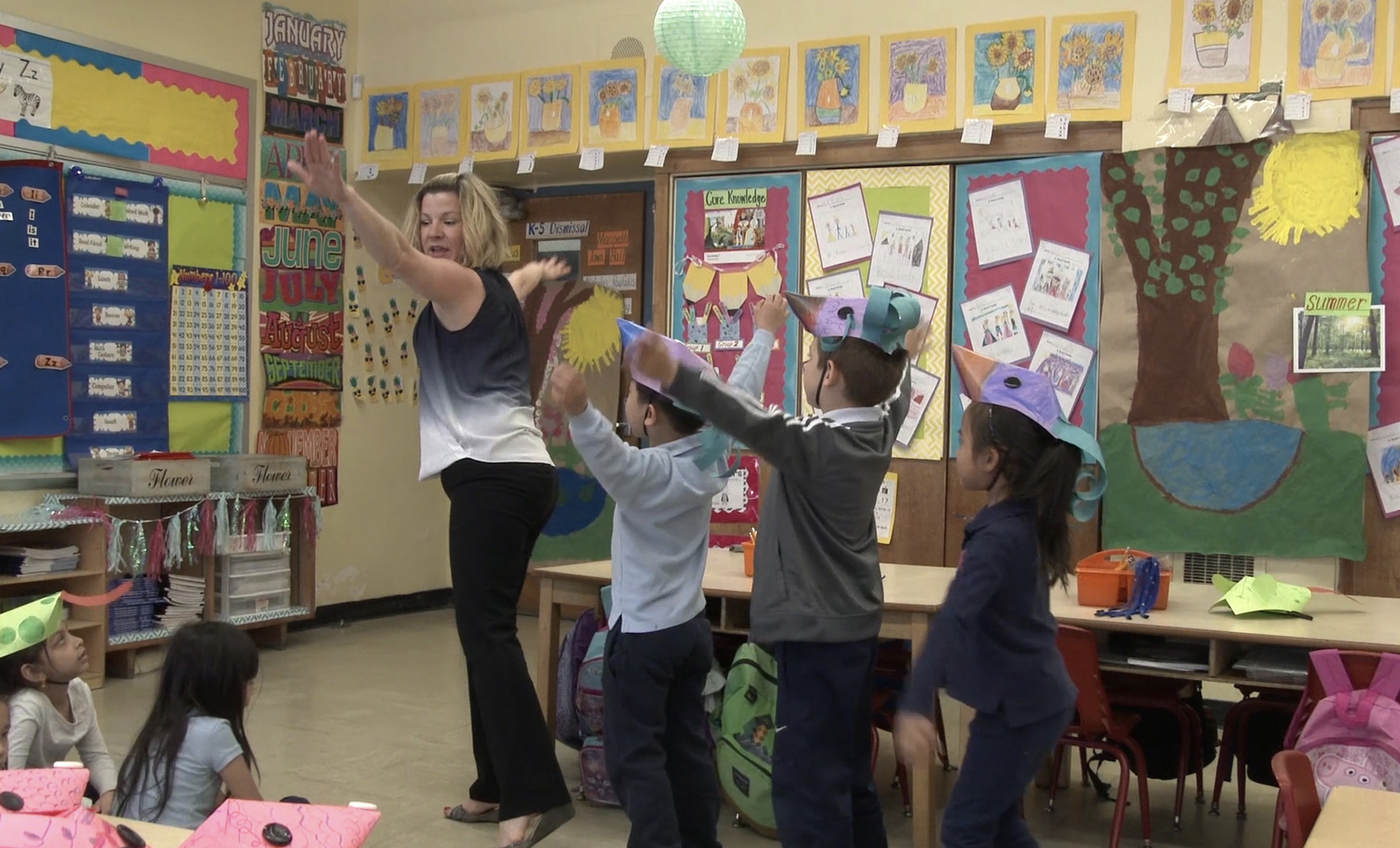 A variety of ways to express the same idea!

Teachers notice choices that are common, surprising, subtle and dramatic, and describe with specificity, to allow all children to feel seen.
Descriptive language

Teachers model using rich, specific language to describe how kids are expressing ideas with their bodies and faces.

Describing Tool: Body & Face
How do I make every child feel seen, without describing every child individually?

Start with a phrase like, "I see so many wonderful different choices!"
Describe repeated choices: "I see many kids are smiling with teeth."
Describe a unique, dramatic choice: "Some kids are sticking their tongues out!"
Describe unique subtle choices: "Some have a dimple in their cheek."
How do I focus on what to describe, when I see a huge number of choices?

Describing, when presented with a whole classroom full of different choices, can be overwhelming! Many of the classroom teachers who tested the bridges curriculum found it helpful to focus on just one aspect of the expression- for example, one part of the body or face, the stance, or the energy of the movement.
Who should I describe?

Notice & describe three choices.
1)A choice being repeated by multiple students.
2) A dramatic choice.
3) A subtle choice.

Describe repeated choices!

Ex: I see many kids have small smiles, their hands clasped under their chin & shoulders lifted toward their ears.
To find specific words use the

Describing tool: Face & Body

Describe Dramatic Choices & Subtle Choices!

I see someone with…
…arms stretched, fingers spread & squinted eyes! (dramatic)
…palms pressed & brows lifted! (subtle)

Describing tool: Face & Body
Learn more about the Notice, Describe & Ask Protocol

For more information about how this protocol builds language and a child's confidence in their own artistic practice visit the main

Notice, Describe & Ask page.