Notice,
Describe &
Ask: Music
A language practice centered on childrens' artistic choices that nurtures artistic and academic working and thinking.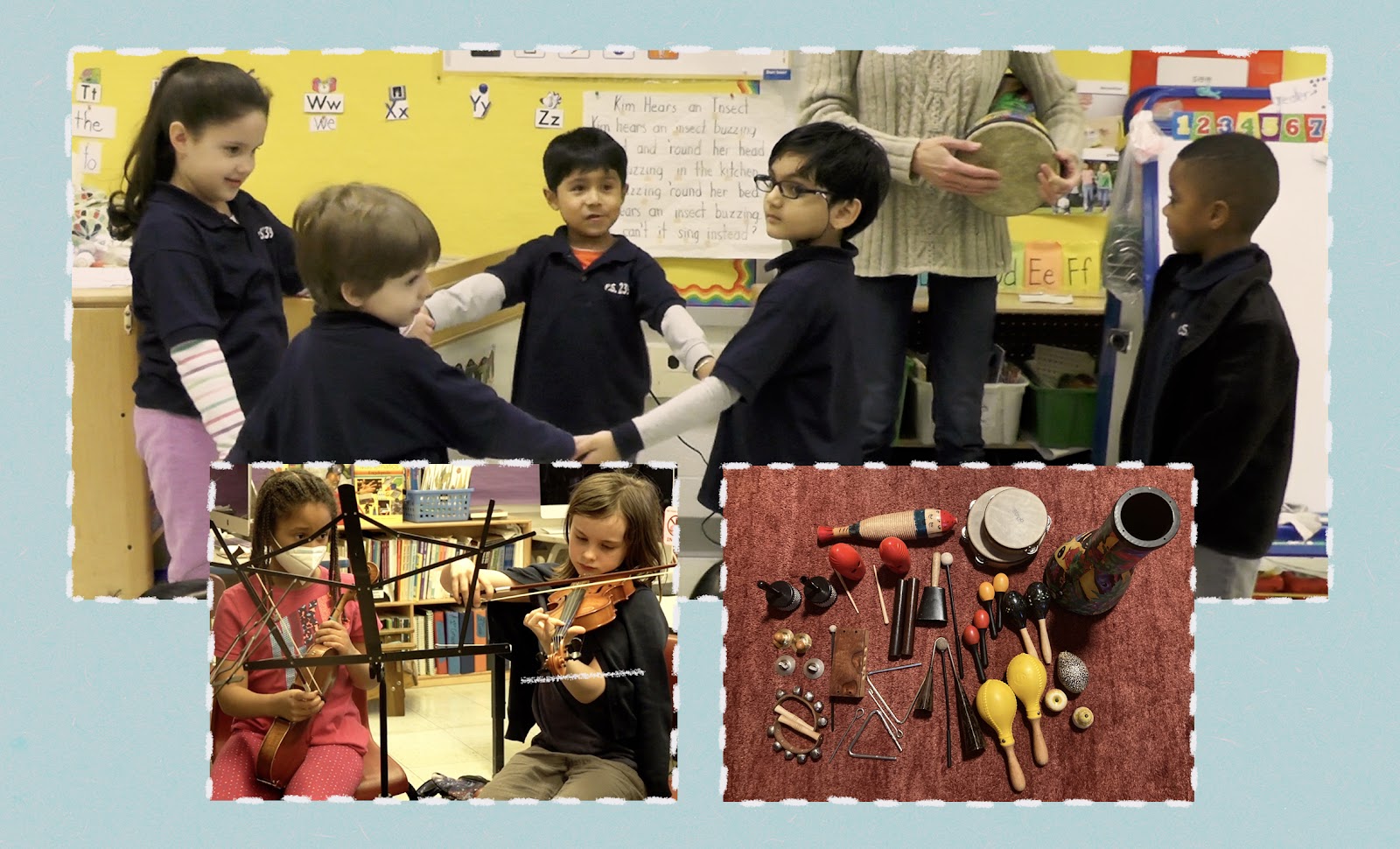 Notice Your Students, Notice Your Reactions

Notice: While students are playing, listen carefully to remember the sequence of choices. If a lot is going on at once, focus on the most impactful elements.
Notice if you are having any reactions or judgments about their choices.  Let go of them.
Refocus to the areas of musical choice on the left side of the describing tool.

Describe all work enthusiastically, without Judgment

Use specific language from your describing tool to describe the choices you noticed. Example: I heard…

three soft thigh slaps followed fast clapping
your voice getting louder and louder, and going from low to high
low rumbling sounds followed by a sudden loud squeaky sound.

Ask: Do you want to tell me about your piece?

Let kids choose how they want to talk about their work and what they want to process.  Do not pressure them to speak. Use open questions. Examples:

Do you want to tell me about it?
Tell me about the part where you (describe)
What were you thinking about when you made those (describe musical choices) sounds?

Tip- Mirror and Reflect

When students answer, mirror back their words, ideas and tone.
Do not insist on particular ways of speaking or specific types of information. Accept the full variety of responses.
Be playful and flexible. If students are communicating with their bodies or sound, you can mirror them with body as well as words.
Learn more about the Notice, Describe & Ask Protocol

For more information about how this protocol builds language and a child's confidence in their own artistic practice visit the main

Notice, Describe & Ask page.